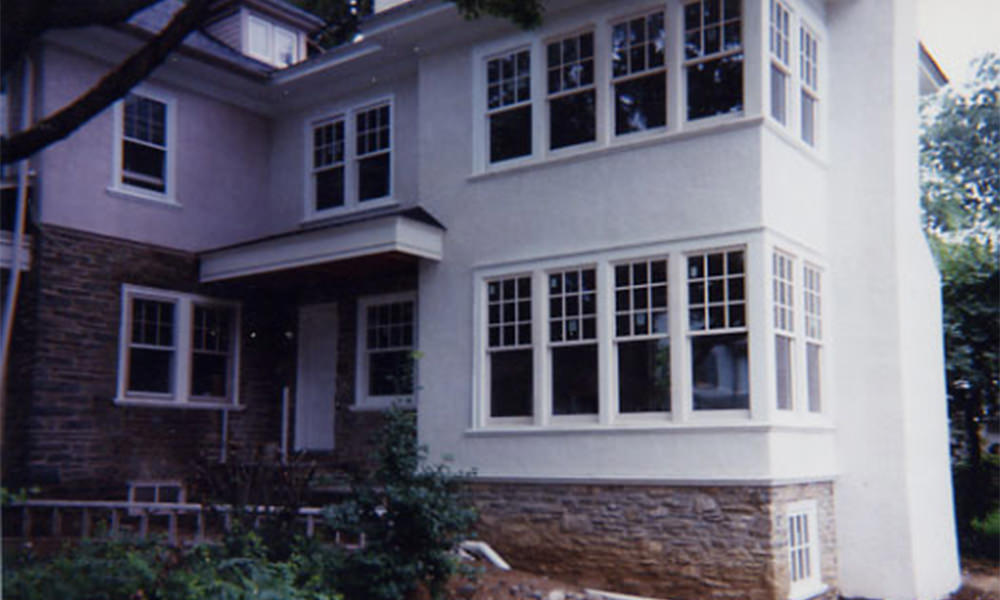 Description
Addition and renovation to an early twentieth century first ring suburban ring home. The addition program added a master suite, a family room, powder room, stairs down and finished basement playroom and room to accommodate kitchen expansion.
The renovations consisted of completely refinishing the third floor to make an updated childs bedroom, gut and refinish the second floor hall bathroom, relocating the laundry to the second floor reconfiguring the main stairway, various family flow improvements, central air conditioning, new roofing, and finish flooring throughout.
The exterior of the addition was designed and executed to blend seamlessly with the existing house including matching the "Wissahickon Schist" stone which is indigenous to homes of the area. The wrap around porch was also extended to cover an existing walk in bay located in the dining room. Radiator heating was configured and a custom door installed in the center window location to covert the bay to another entrance to the home.
Services
Kitchen Installation

Stucco

Site Work
Contact Us